Bober will build CJ Biomaterials Global Sales Team and lead sales activities for the organization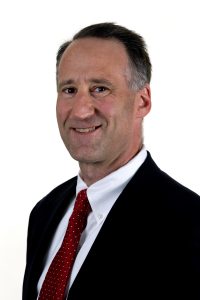 Woburn, MA – 22 February 2023 – CJ Biomaterials, Inc., a division of South Korea-based CJ CheilJedang and a primary producer of polyhydroxyalkanoates (PHAs), has hired Scott Bober as the company's first Global Head of Sales. Bober brings extensive commercial excellence experience to the role, having led sales development for organizations in multiple industries in which CJ Biomaterials is involved, including chemicals, plastics, food and packaging.
Bober comes to CJ Biomaterials from RKW, a global film solutions provider, where he served as the President of North America Operations. Bober also worked in marketing and sales leadership roles at Mauser Packaging Solutions, Wieland, Honeywell, and the BOC Group. He will be based in new Jersey and report to Max Senechal, Chief Commercial Officer and Senior Vice President.
"With Bober's proven track record of driving commercial excellence and building strong customer relationships, we are confident that he will lead our global sales efforts to new heights, and we are thrilled to welcome him to the team," says Senechal.
About CJ BIOMATERIALS
CJ Biomaterials, a business unit of CJ BIO, is a part of CJ CheilJedang, a global lifestyle company with a vision to inspire a new life filled with health, happiness, and convenience. CJ Group has organized its business portfolio into four core sectors: Food & Food Service, Bio & Pharma, Entertainment & Media, and Retail & Logistics. CJ BIO is the world's leading supplier of fermentation-based bioproducts for animal nutrition, human nutrition, and biomaterials at its thirteen manufacturing facilities worldwide.
Media Contact
Resource Advantage
Dan Green
dgreen@resourceadvantage.com
Company Contact
CJ Biomaterials
Heidi Lebel
cj.biomaterials@cj.net