Scott joins Company from American Chemistry Council, and will lead US Government Affairs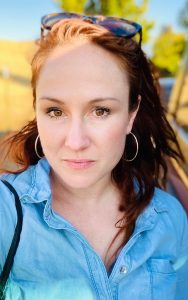 Woburn, MA – 28 February 2023 – CJ Biomaterials, Inc., a division of South Korea-based CJ CheilJedang and a primary producer of polyhydroxyalkanoates (PHAs), has hired Lauren Scott as the organization's first Director, Corporate Affairs. In her new role, Scott will lead US Government Affairs and Advocacy for the company.
Scott comes to CJ Biomaterials from the American Chemistry Council. There, she advocated for the plastics and chemicals industry as an Associate Director, leading state government affairs for the Association's western region. She will be based in Sacramento, Ca, and report to Heidi Lebel, Vice President of Strategic Marketing.
"Lauren's appointment marks a significant milestone for CJ Biomaterials. With her extensive experience in government affairs and advocacy, we are confident that she will play a vital role advocating for our organization and the bioplastics industry, as we expand our efforts in the United States. We welcome her to the team and look forward to the impact she will make in furthering our mission to create sustainable solutions through innovative biomaterials," says Lebel.
About CJ BIOMATERIALS
CJ Biomaterials, a business unit of CJ BIO, is a part of CJ CheilJedang, a global lifestyle company with a vision to inspire a new life filled with health, happiness, and convenience. CJ Group has organized its business portfolio into four core sectors: Food & Food Service, Bio & Pharma, Entertainment & Media, and Retail & Logistics. CJ BIO is the world's leading supplier of fermentation-based bioproducts for animal nutrition, human nutrition, and biomaterials at its thirteen manufacturing facilities worldwide.
Media Contact
Resource Advantage
Dan Green
dgreen@resourceadvantage.com
Company Contact
CJ Biomaterials
Heidi Lebel
cj.biomaterials@cj.net