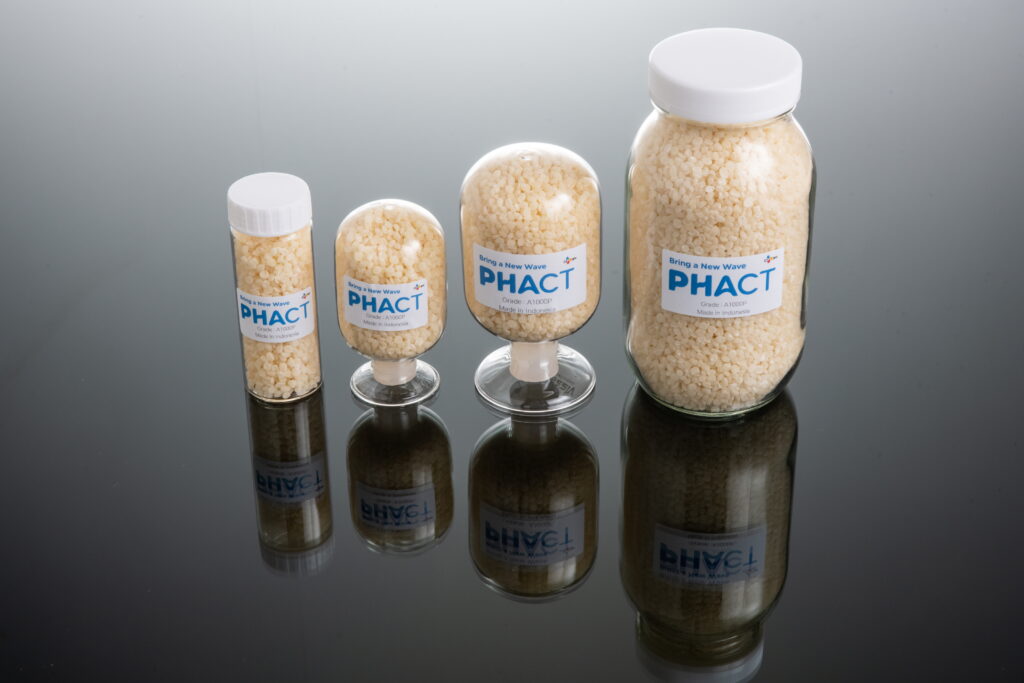 Woburn, MA – 11 April 2023 – CJ Biomaterials, Inc., a division of South Korea-based CJ CheilJedang and a primary producer of polyhydroxyalkanoates (PHAs), has named The Netherlands-based Helian Polymers as a distributing partner for Europe. Helian will distribute CJ Biomaterials' PHACT™ A1000P amorphous polyhydroxyalkanoate (aPHA) biopolymer, as the company expands its proprietary technology into new market segments and applications.
CJ Biomaterials was the first company in the world to produce aPHA, which is a softer, more rubbery version of PHA that offers fundamentally different performance characteristics than crystalline or semi-crystalline forms of the biopolymer. CJ Biomaterials' aPHA is TUV certified home and industrial compostable and marine and soil (ambient) biodegradable It can be used as a modifier with polylactic acid (PLA) and other biopolymers to improve their mechanical properties, such as toughness, and ductility, while maintaining clarity. aPHA also allows adjustment in the biodegradability of PLA and could potentially lead to a home compostable product. Helian Polymers is a materials company that specializes in the development of PHA biopolymers.
"Helian possesses impressive research and development capabilities along with manufacturing expertise in introducing innovative solutions to market, and we are confident that they will greatly enhance our presence and expansion in the region," says Max Senechal, Chief Commercial Officer at CJ Biomaterials.
About CJ BIOMATERIALS
CJ Biomaterials, a business unit of CJ BIO, is a part of CJ CheilJedang, a global lifestyle company with a vision to inspire a new life filled with health, happiness, and convenience. CJ Group has organized its business portfolio into four core sectors: Food & Food Service, Bio & Pharma, Entertainment & Media, and Retail & Logistics. CJ BIO is the world's leading supplier of fermentation-based bioproducts for animal nutrition, human nutrition, and biomaterials at its thirteen manufacturing facilities worldwide.
Media Contact
Resource Advantage
Dan Green
dgreen@resourceadvantage.com
Company Contact
CJ Biomaterials
Heidi Lebel
cj.biomaterials@cj.net